Pet Boarding for Birds and Turtles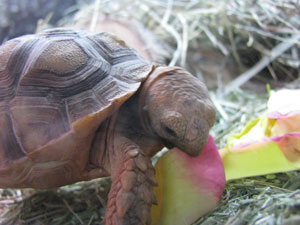 Our full-service pet boarding facility is home away from home with specially-designed care facilities for birds and turtles, and other household pets.
Finding specialized pet kennels or pet boarding facilities requires careful research to ensure the highest quality care in your absence.
Look no further because we offer luxury pet hotel services for small creatures like birds and turtles that include a clean, comfortable, stress-free pet boarding environment with feeding schedules consistent with their home schedule.
Birds and turtles who are boarded in our pet kennels receive regular feedings of their normal dietary foods. We also offer our pet hotel visitors daily bathing or soaking as appropriate. Ours is a peaceful and safe pet boarding facility, and a fun place for your exotic pet to vacation. It is our goal to make your pet feel as comfortable in our pet hotels as it would be at home.
If you are looking for pet boarding at one of the best pet kennels in the Tacoma area, we would be delighted to care for your pet. Many pet hotels do not accept rabbits, birds, turtles and guinea pigs, but we have the experience to ensure their well-being. (253) 531-5589
Pet Kennels for Rabbits and Guinea Pigs
As a cherished pet owner, we understand your concern when leaving your rabbit or guinea pig in a pet kennels. Our compassionate staff is experienced in the care of rabbits and guinea pigs, and cares for them during their pet boarding visit just as they would their own pets.
Because these small mammals require specialized and personalized care, we have established pet hotels with highly trained staff members who are dedicated to monitoring their food intake, in maintaining clean pet kennels or pet boarding cages, and in many cases providing playtime.
The well-being and comfort of your rabbit or guinea pig, or any other small mammal, while boarding in our pet kennels, is our top priority. If you are searching for pet hotels that have specialized services for small mammals, we have the pet boarding facilities to care for them.
Pets Hotels are Not All the Same - Why Choose Us?
We believe that pet hotels can be both classy and functional. With an eye toward creature comforts for the beloved pets of our customers, we employ a larger staff-to-pet ratio than other pet kennels. It is our belief that your pets deserve a high ratio ensuring better pet boarding care and hands-on service.
Each of our staff members is an animal lover at heart, and dedicates time and loving care to the pets entrusted to our pet kennels.
We clean and sanitize our pet hotels daily, provide human interaction and lots of pampering.
We provide a clean and stress-free environment as one of the finest pet kennels in the Tacoma area. Since many pet hotels do not accept small exotic animals, we invite your pets to stay in our pet hotels. Call (253) 531-5589.